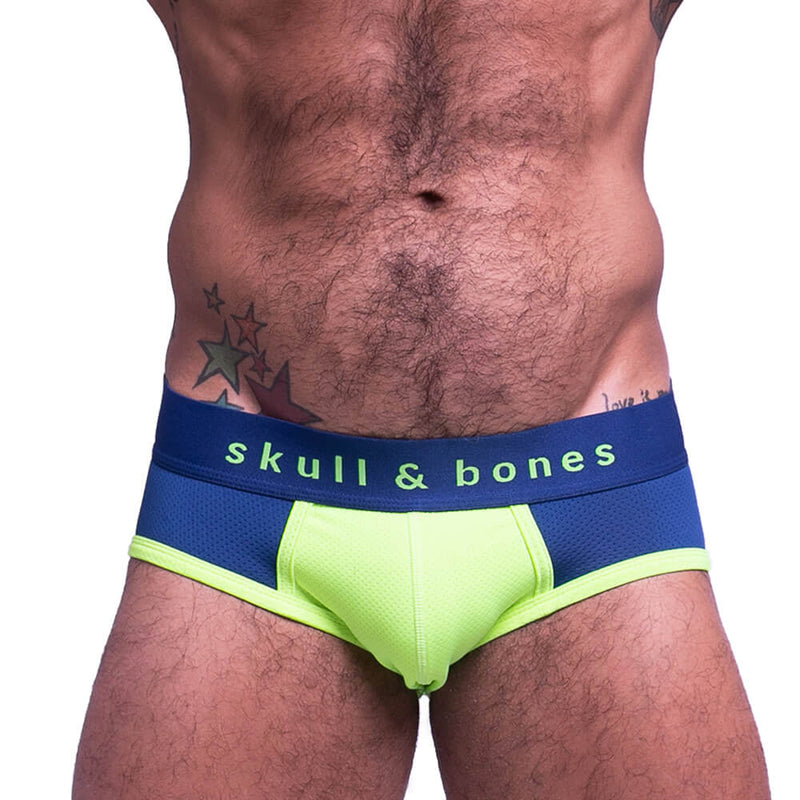 Skull & Bones Sport Mesh Brief Navy Neon Green
In stock
Brief
Skull & Bones
SAB552-10M
What's the best thing that happens on a pair of briefs.. Skull & Bones Sport Mesh Brief is a combination of two contrasting colours of navy with with a dash of neon green for the pouch. Wear it on the treadmill and a few yoga moves on the balcony, I can guarantee you will get a few looks in return, only good ones and a few shy giggles.
Snug fit and ideal for working out at home this winter...The premium mesh allows your body to breathe while you stretch, lunge and squat in front of the mirror and observe how the underwear fits your body.
Purchase any 2 items from Skull & Bones and receive a free Carnival Toile Drawstring Backpack valued at $22.50. While stocks last.
Double layered gusset for contour pouch, ideal for support and comfort
Roll resistant waistband to prevent from fold or collapse
Flatlock stitching for stretchability and movement
Skull & Bones logo embroidered on the back
Colour: Navy with dash of green for pouch
95% Polyester 5% Elastane